Canyon Realm:
 A Racing Realm that criss-crosses over a deep canyon with sheer drops. The skill for this realm could be landing jumps.
Canyon Realm AcceleCharger (Hyper Jump): Allows driver's cars to make extremely long and high jumps with ease.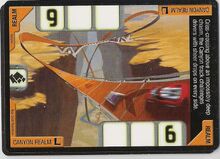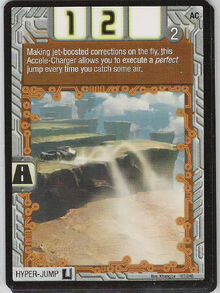 The picture on top was used for the Cliffside Realm which that COULD be an error.