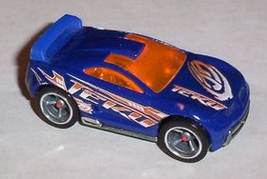 This car was not seen in any AcceleRacers movie because this car and Power Bomb were originally on AcceleRacers the Truth, but, after the non-kid appropriate lyrics in it, it was kept from appearing. This car was created, like Reverb by all the Teku this time to search for Vert Wheeler. This car has a transverse four cylinder turbocharged engine there is a drive by wire steering and carbon fiber body on coil overs and aluminum chassis 20 wheels. This car is a mix of all the Teku cars
Ad blocker interference detected!
Wikia is a free-to-use site that makes money from advertising. We have a modified experience for viewers using ad blockers

Wikia is not accessible if you've made further modifications. Remove the custom ad blocker rule(s) and the page will load as expected.