Hollowback was a car that was driven by
Tork Maddox
. Only it was kind of like the Hot Rods and Cruiser Cars fused together. It had a red paint job and a huge engine mounted on the hood. It entered the following realms:
Swamp
,
Cavern,
Metro
,
Cliffside
,
Ice
,
Junk
&
Cosmic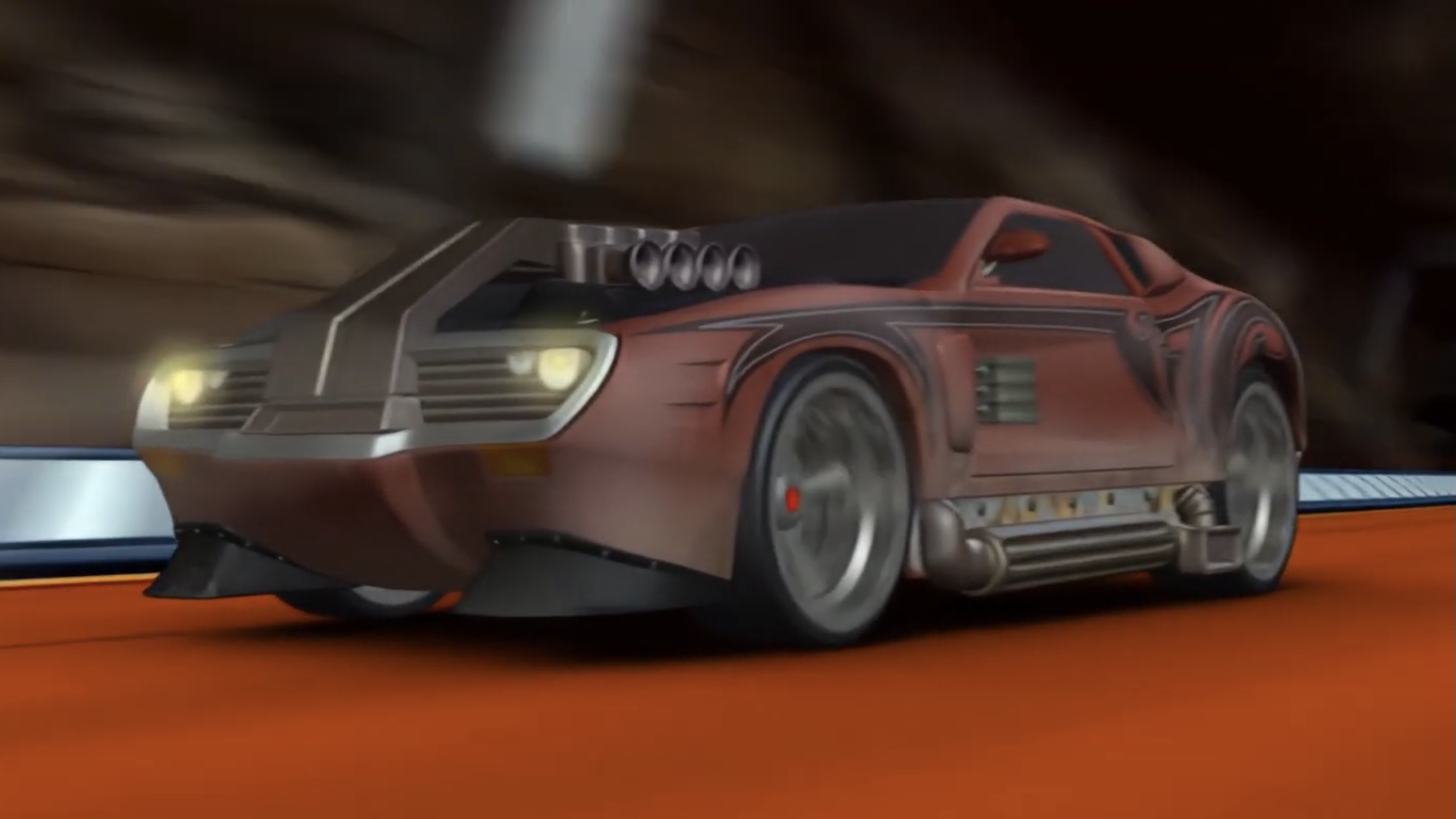 Hollowback was abandoned in the Drone's headquarters.
Forward mounted ramming blade
Flamethrowers on its engine-mounted and side exhaust pipes
Die Cast Variations
Edit
Flat red plastic body
Flat maroon plastice body
Shiny/satin red body, 6 spokes
Shiny/satin red body, 5 spokes
Toy Fair 2005
McDonald's Happy Meal
Acceleron series
Standard Metal Maniac colors
Track Stars series
It's one of the very few cars that it's the only one driven in all of the series without getting broken nor destroyed, the other one being Karma's Chicane.
Ad blocker interference detected!
Wikia is a free-to-use site that makes money from advertising. We have a modified experience for viewers using ad blockers

Wikia is not accessible if you've made further modifications. Remove the custom ad blocker rule(s) and the page will load as expected.