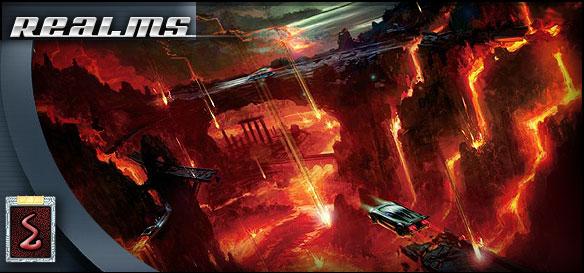 This realm seems to take place in a volcano. There is magma everywhere, and parts of the track crumble when driven on. The Lava Realm was the 4th realm the humans entered. This realm was the second and last to take place between "Ignition" and "The Speed of Silence", at least that we know of.
The skill for this realm is to understand how the track affects your tires. The Drones won this realm. Monkey also took back a racing drone tire that Dr. Tezla later uses to create morphing-tires for the drivers.
Winner: RD-L1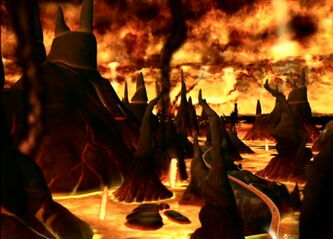 RD-S1
RD-S1
RD-06
Vert is shown to have rebuilt Power Rage after it was abandoned in the Swamp Realm.
This is the first time Pork-Chop talks of his parents.
This realm ends the human driver's winning streak.
Monkey takes the wheel of a crashed Drone car, which Dr. Tezla reverse-engineers for the Drivers cars.
Ad blocker interference detected!
Wikia is a free-to-use site that makes money from advertising. We have a modified experience for viewers using ad blockers

Wikia is not accessible if you've made further modifications. Remove the custom ad blocker rule(s) and the page will load as expected.