History:
Edit
Metaloid is a car that is part of the Silencerz lineup. It never made an on-screen appearance but was released as a Die-Cast collectible car.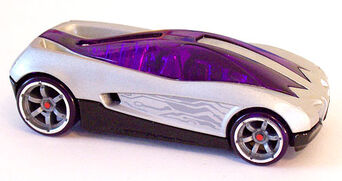 Features:
Edit
-EMP
-Car & Driver Return Device
-Invisibility
-Car Morphing
-Camouflage Piercing Light Rays
-Flat 6 Supercharged/Intercooled Aluminum Engine
-450 HP
Die-Cast Variants
Edit
-2005 Acceleracers Silencerz
-2007 Meteor Mayhem Playset
-2009 Loop and Launch Trackset
Ad blocker interference detected!
Wikia is a free-to-use site that makes money from advertising. We have a modified experience for viewers using ad blockers

Wikia is not accessible if you've made further modifications. Remove the custom ad blocker rule(s) and the page will load as expected.