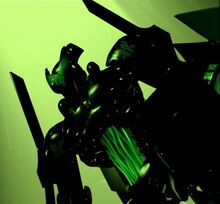 RD-L1 is a head assistant Racing Drone that works with Gelorum in the Drones' Headquarters. He is seen driving his RD-08 throughout Ignition, but he later replaces it with an RD-05.
After the ultimate race. Like the reformed RD-S1s. He now drives The Sting Rod 2, The Rockster, and The Qombee. The RD-05 and RD-08 are now discontinued. He is also now the head assistant of the drone'd Kadeem.
Ad blocker interference detected!
Wikia is a free-to-use site that makes money from advertising. We have a modified experience for viewers using ad blockers

Wikia is not accessible if you've made further modifications. Remove the custom ad blocker rule(s) and the page will load as expected.